Inside Alpha Vision Films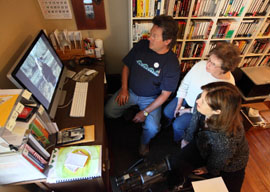 Alpha Vision Films was created by producer-director-writer-musician James Overton in the spring of 2010 as an independent filmmaking company.
While producing dramatic films using original screenplays, Alpha Vision Films is also undertaking a documentary series focusing on people-personalities-cuisine-agritourism-special events in the Old Dominion, Virginia U.S.A. These films feature Mark Miller as director of photography, and writer Theresa Reynolds Curry as associate producer.
There are many exciting things to come from Alpha Vision Films, and we welcome you!
---
James Overton: Founder/Producer/Director
James Overton grew up in the heart of the nation, Oklahoma, USA. As the youngest member of a very musical family, he arrived in Virginia in the early 1970s. In 1977 James began a career as a professional entertainer, using the stage name "Jimmy O" (www.jimmyovirginia.com), that has taken him far and wide across America and continues to this day.
In the spring of 2010, James embarked upon the fulfillment of a second life-long dream, to become a filmmaker, and Alpha Vision Films was created. James Overton has produced, directed, scored, and written all of the narrative features that have been completed at this time with Alpha Vision Films.
He is also the founder of The Classic Cinema Club (www.classiccinemaclub.com) and the producer and engineer at Alpha Sound Studios.
---
Theresa Reynolds Curry: Associate Producer
Theresa Reynolds Curry is a journalist specializing in stories about health, food, home and garden design and interesting people. She's written for the Washington Post, the Virginian Pilot, Virginia Living, Charlottesville HOMEstyle, and other local and regional publications.
---
Mark Miller: Director of Photography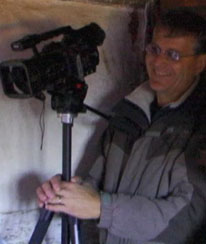 Mark Miller is an award winning photographer, with more than 20 years in the photography business. He has managed a retail camera store, photo lab and served as a staff photographer for a major news paper chain before opening his own commercial studio.
Based in Virginia, his work takes him around the state and occasionally around the country. His work has appeared in national magazines, papers and trade journals. Much of his work is done for architectural and interior design clients for publication. A gifted portrait photographer, Mark brings an artistic vision to his custom portraits on location or in the studio.
Mark's fine art photography business, Mark Miller Photography, has grown around the region.
Mark is also a founding member of Studio 108, a rental studio in Waynesboro.